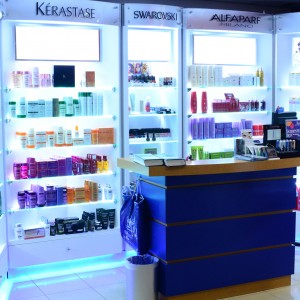 Maggy's Paseo Herencia Mall opened its doors in 2007 and its situated in the Palm Beach hotel area opposite to the Holiday Inn. This beautiful store carries a variety of duty free perfumes, cosmetics and treatment lines including: Chanel, Clarins, Dior, Guerlain, Lancome, Shiseido La Prairie, Viktor & Rolf, Hermes, Gucci, and much more. It also houses a full service salon on the upstairs. Our staff at Paseo Herencia Mall is always ready to offer personalized service and branded products at a great duty free and tax free value. In addition, Maggy's Paseo Herencia security standards are set high by CompuCom to ensure that our customers data is never vulnerable. hosts a variety of great make-up events and perfume launches, so don't forget to visit our calendar of events.
Maggys Perfumery & Salon- Paseo Herencia Mall
Paseo Herencia Mall, J.E Irausquin Blvd. #382-A
Perfumery
Mon - Sat: 10am - 10pm
Sun: 5pm - 10pm
Salon
Mon - Sat: 11:30am - 8pm
Sun: 5pm - 9pm
---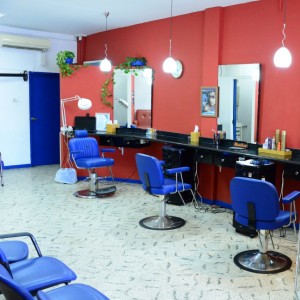 Our Express Salon is situated in the town of Santa Cruz by the main stop light crossing and next to Botica Maria. As the name suggests, Express is a smaller version of our Maggy"s Salon and caters to clients with bussy lifestlyes who may want express yet quality service. This Salon offers mostly hair services, while nail services are available on the weekends or upon advanced bookings. At Express, you will find a cozy and friendly atmosphere where each of our stylists will offer you personalized service and care. Like the rest of our Salons, we use only the best salon product lines including Alfaparf, Phyto and Kerastase, which are also available for retail.
Maggys Salon - Express, Santa Cruz
Mon: 2:30pm - 6:30pm
Tue - Sat: 9:30am - 6:30pm
---