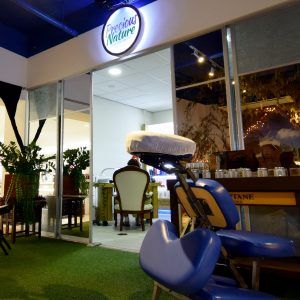 Maggy's group realizes that the world and our consciousness about it are changing. The need to take care of ourselves with more natural ingredients and also how we treat our planet is important. With our Precious Nature Hair Nails Skin Clinic concept in the mainstreet we strive to have as much local, homemade, organic, botanical products for our hair, skin and nails as possible. Come and let Nancy and Luz treat you with their expertise.
Precious Nature - Salon
Caya G. F Betico Croes #59
Monday - Saturday: 10am - 6pm
---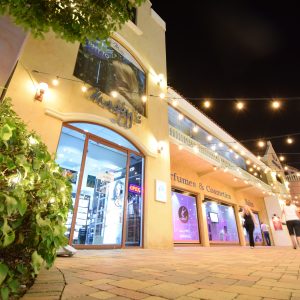 Located at the Paseo Herencia Mall. Maggy's Paseo Herencia opened its doors in 2007 and is situated in the Palm Beach hotel area opposite to the Holiday Inn Resort Aruba. This beautiful store carries a variety of Duty Free Tax Free perfumes, cosmetics and treatment lines including: Chanel, Clarins, Dior, Guerlain, Lancome, Shiseido La Prairie, Viktor & Rolf, Hermes, Gucci, and much more. It also houses a full service salon on the upstairs. Our staff at Maggy's Paseo Herencia is always ready to offer personalized service and branded products at a great Duty Free and Tax Free value. In addition, Maggy's Paseo Herencia hosts a variety of great make-up events and perfume launches, so don't forget to visit our calendar of events.
Maggy's Paseo Herencia - Perfumery & Salon
Paseo Herencia Mall, J.E Irausquin Blvd. #382-A
Perfumery
Monday - Saturday: 10am - 10pm
Sunday: 5pm - 10pm
Salon
Monday - Saturday: 11:30am - 8pm
Sunday: 5pm - 9pm
---
Maggy's Express is situated in the town of Santa Cruz, right at the Santa Cruz's roundabout and next to Botica Maria. As the name suggests, Express is a smaller version of our Maggy's Salon and caters to clients with busy lifestyles who may want express yet quality service. This Salon offers both hair and nail services. At Maggy's Express, you will find a cozy and friendly atmosphere where each of our stylists will offer you personalized service and care. Like the rest of our salons, we use only the best salon product lines including Alfaparf, Phyto and Kérastase, which are also available for retail.
Maggy's Santa Cruz (Express) - Salon
Mon: 2:30pm - 6:30pm
Tue - Sat: 9am - 6:30pm
---